**Customer may choose the option to pay Deposit RM100 or Full Payment + Deposit RM100. Throughout the return process, the security deposit will be refunded
Van Rental In Kuching Sarawak
Van Rental In Kuching Sarawak, Van Rental Kuching, our expertise in providing 5-Star Van Rental services in Kuching with affordable prices. We also provide rental for School Bus, Tour Bus and Coaster (With Driver Only). The price of this bus rental depends on your tentative program, to get a quote you can contact us.
Our drivers will not only drive you where you want to go, also will take care to ensure you are comfortable and safe throughout your journey.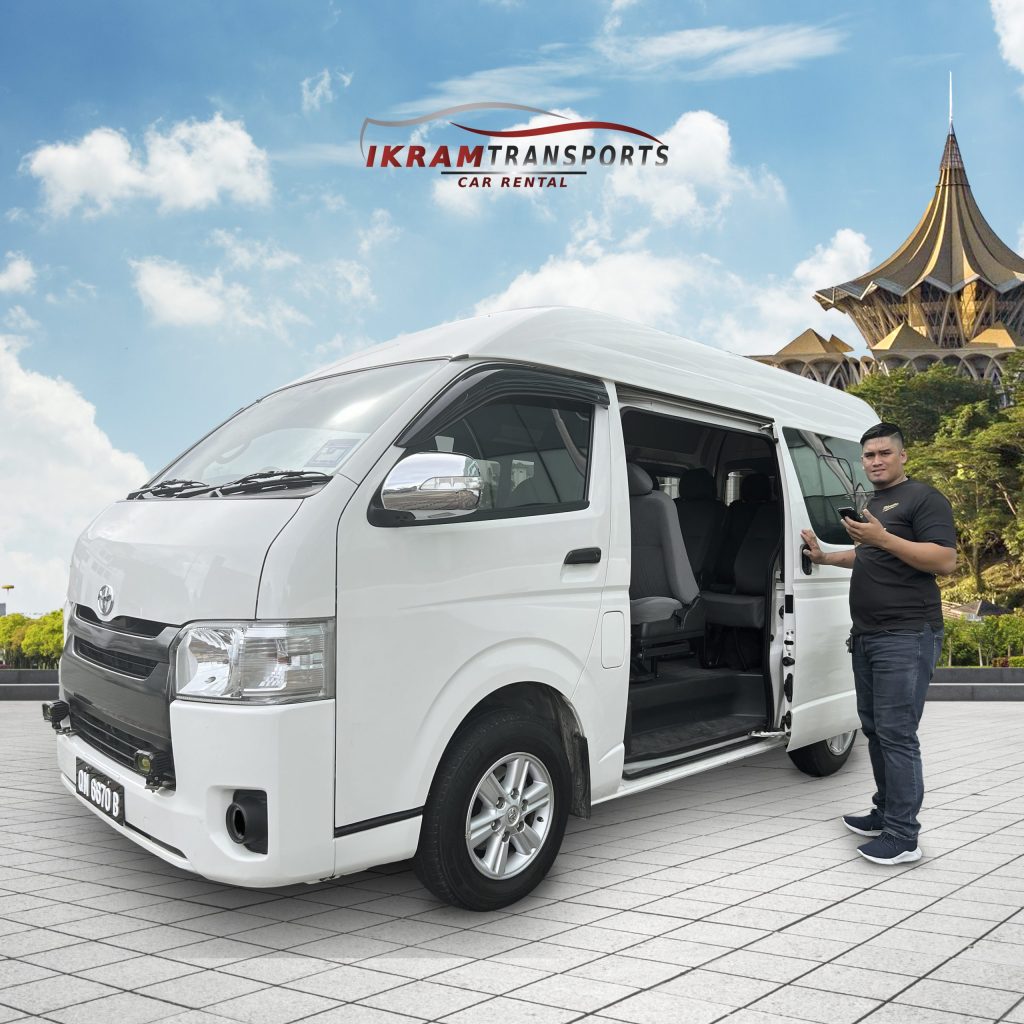 Group vacation are the best if just seat in one vehicle. Therefore, our company provide a van for rent. This will cost only RM450 per day. On top of that, for your convinience, we provide a driver that will work for 12 hours per day. If its exceed 12 hours, payment consideration are only between driver and passenger.
Our team are borderless. If you have a program or direction outside the Kuching area, you may contact our teams for futher information.
Due to high demand, early reservations are recommended for our exceptional van service. Contact our team for a quote on destinations outside the Kuching area. 
We will assure you the best service throughout your trip in Kuching, Sarawak.
Recommendation Best Point Of Interest To Visit
Common Questions For Tour Van Rental